Do you know "Spirited Away"?
"Spirited Away" is a feature-length animated film produced by Studio Ghibli. Directed by Hayao Miyazaki. This movie was released in 2001. This is the most earned animated movie in Japan.
A story about a ten-year-old girl named Chihiro who strays into the world of gods. Chihiro's parents broke the rule, so they were made a pig by the witch Yubaba. Chihiro efforts to return to the human world with his parents while working at a hot spring inn run by Yubaba.
This time, I will write about holy place of "Spirited Away".
Workplace of "Kamaji"
Do you know "Kamaji"?
He is an old man wearing black glasses who manages the boiler room of the hot spring inn.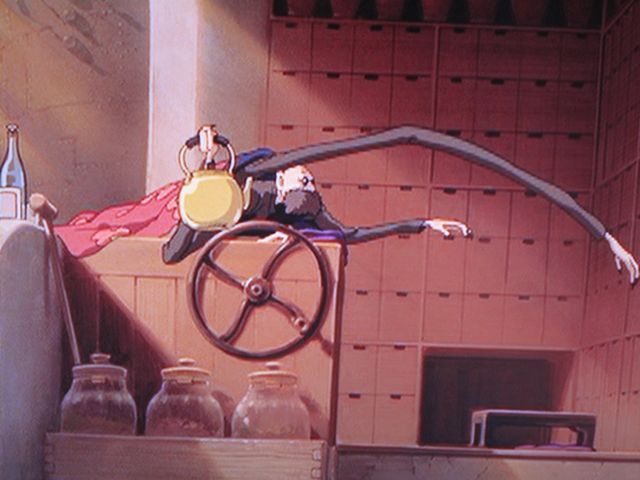 This is the "Kamaji" and "Kamaji's" workshop.
Do you know a place that became a model for this Workplace?
It is inside of "Takeisansyodo".
Takeisansyodo
This is "Takeisansyodo".
It is founded for stationery store in the early Meiji piriod. Initially, It was doing calligraphy wholesale, but later changed to a retail store.
This is inside of "Takeisansyodo".
It 's really similar to a "Kamaji's" workshop!
What do you think?
Access to "Takeisansyodo"
What is this?
Do you know this scene?
Do you know this boat?
This is "Tarai boat".
Tarai boat
This is "Tarai boat".
It is said that the "Tarai boat" was put into practical use between 1600 and 1900. The trigger is the rise of the sea surface accompanying the Sado Ogi earthquake and the complicated topography. The earthquake created countless reefs and small coves along the Ogi Coastline. On the coast where there were many reefs and bays, it became a fishing ground rich in shellfish such as abalone and turban shell and seaweed such as seaweed, but it became unsuitable for fishing with conventional boats. Therefore, as a result of the need for a boat that required small turns and stability, a "Tarai boat" with improved laundry baskets was devised. This boat can withstand up to 500kg and can be steered with a single rod.
You can ride this ship at Ogaki city. It is near Nagoya.
Access to Ogaki "Tarai ship" boarding place