[Synopsis] Fate Grand Order – Absolute Demonic Front Babylonia
Story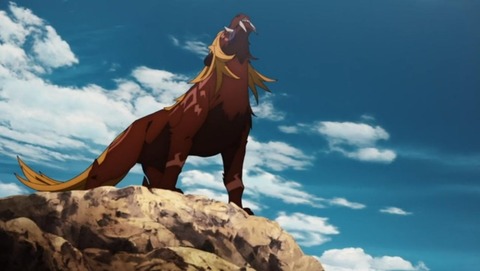 Are those the Demonic Beasts from earlier?
No, that's not all.
To the north, there are Magical Energy
readings of magnitude greater!
Unbelievable.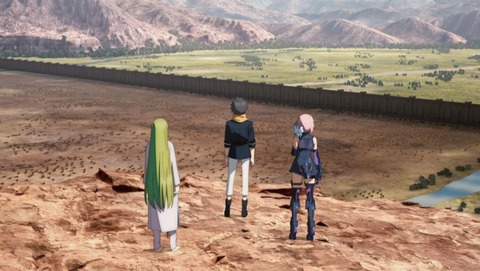 Is that castle wall keeping them in check?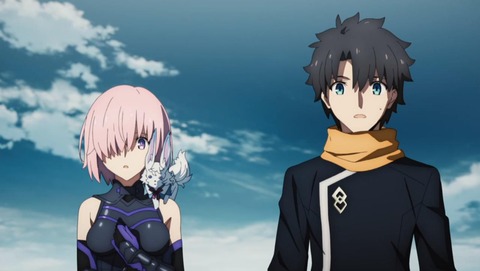 Too early to be surprised.
They have been holding that wall
for six months already.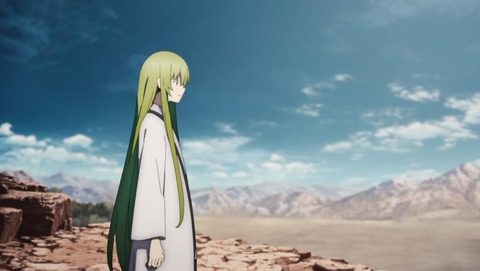 S-Six months?
The soldiers have been driving back
an endless onslaught of Demonic Beasts.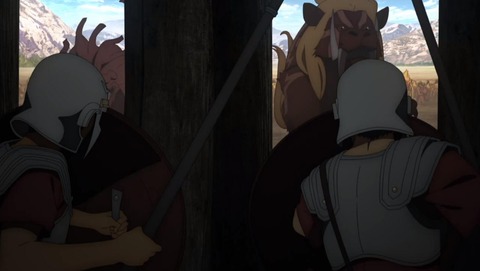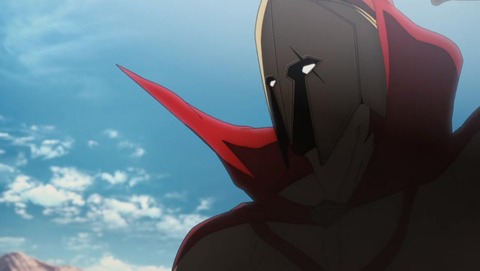 But the humans suffer fewer casualties
than the Demonic Beasts.
Indeed.
Yes.
There are way more Demonic Beasts
than the soldiers, though.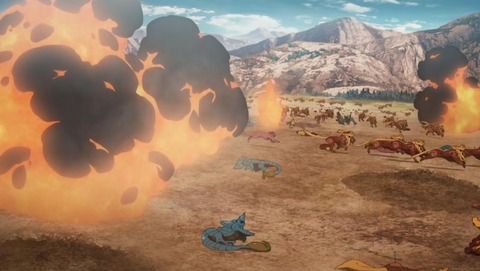 I wonder what kind of person
is in command of that fortress.
The person must be
a brilliant general at the helm.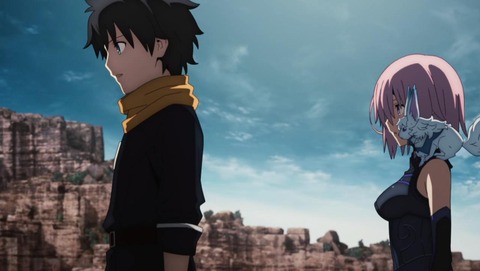 But they shed needless blood.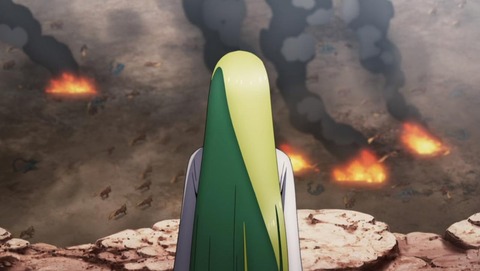 They don't need to kill every one of them.
They will go extinct
without even doing anything anyway.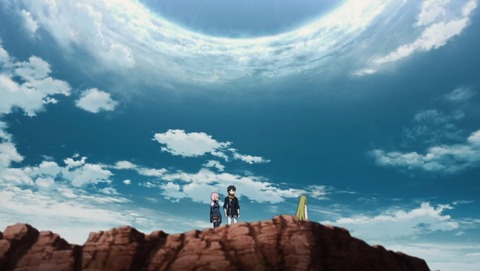 Enkidu?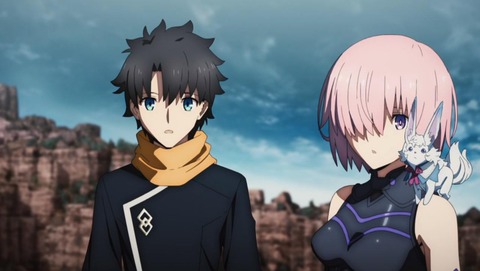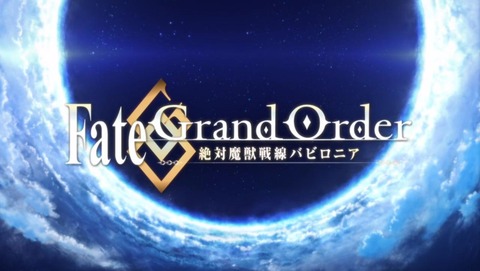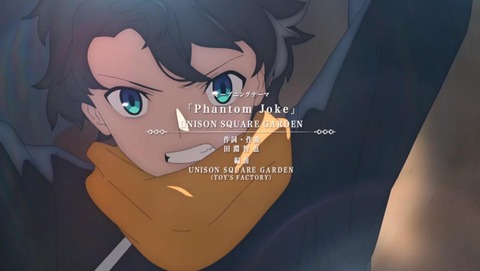 We are almost at the safe zone.
We should be able to make it
to Uruk by sunset.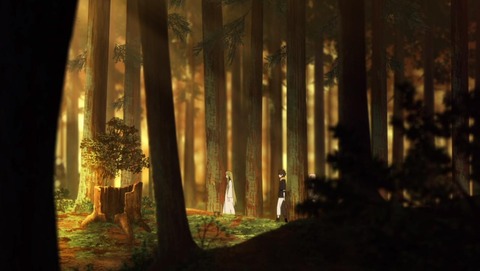 But Enkidu,
we seem to be going
farther away from Uruk.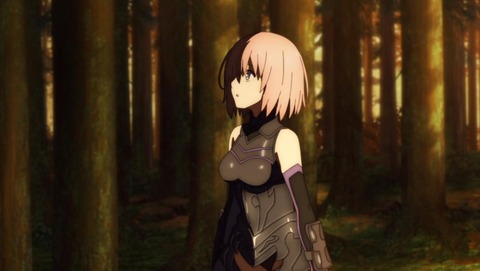 There is a wharf at the river up ahead.
There is a boat docked there.
Once we get to the wharf,
all we have to do is take it downstream.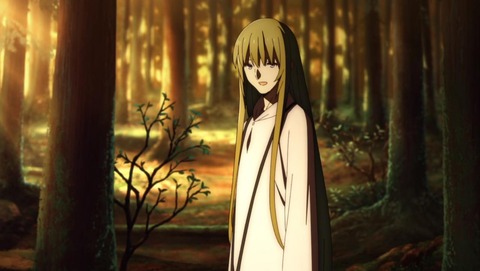 Oh my!
I didn't know that!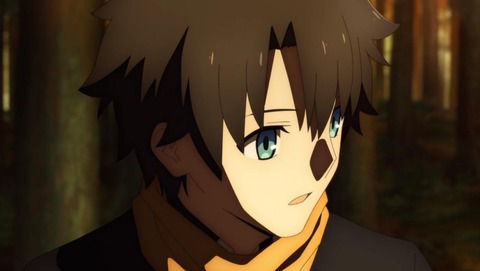 Hey, hello.
Sorry to scare you.
I'm not an enemy, so hear me out.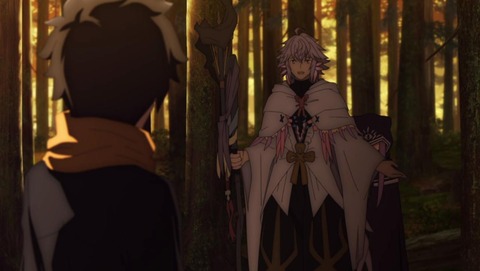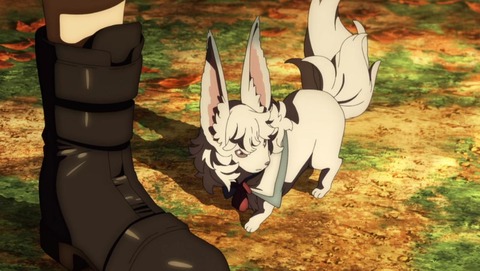 As you can see, we didn't know our way
through these trails and got lost.
I didn't expect to see humans in the territory
of the Goddess of Demonic Beasts.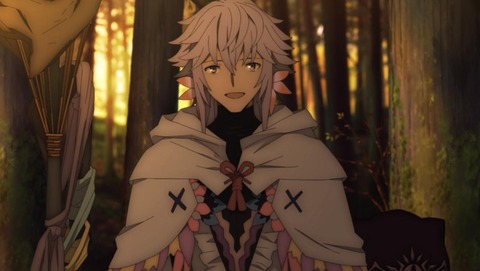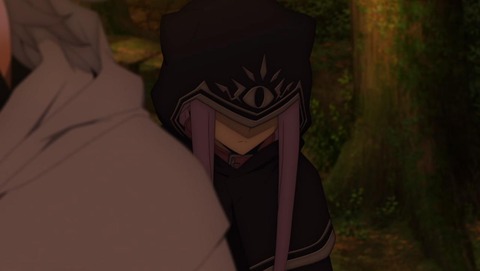 That is unfortunate.
We're heading to Uruk.
Will you come with us?
Of course! That would help us.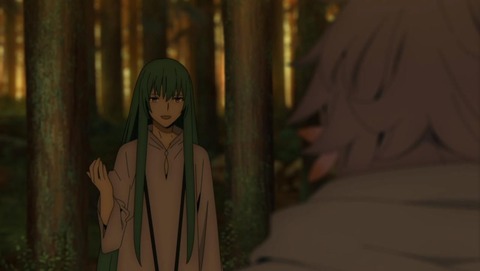 Some strange fate
must have brought us together.
Can you tell us your name?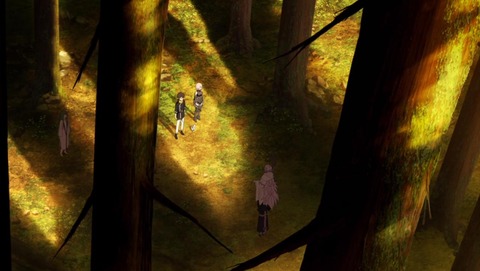 I'm Ritsuka Fujimaru.
My name is Mash Kyrielight.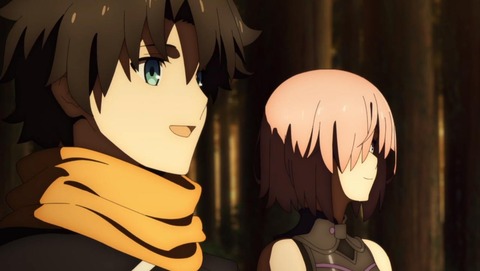 This is Enkidu.
Enkidu?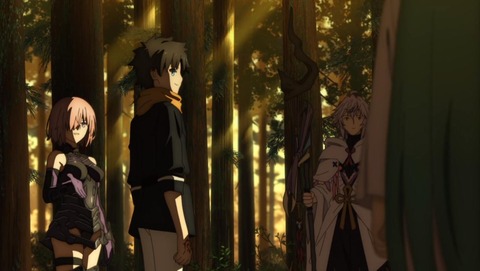 That's a problem.
A big problem.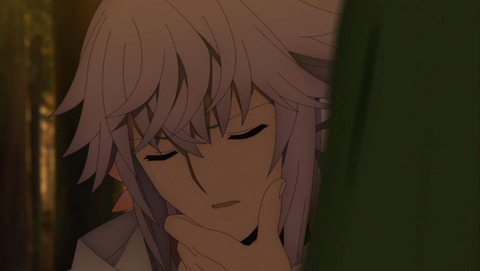 Why?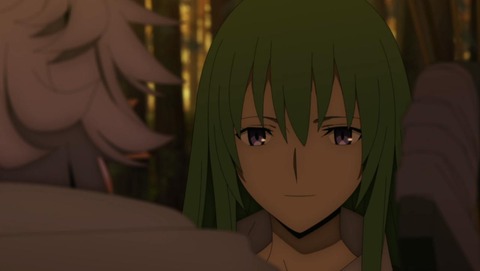 Because King Gilgamesh,
who is commanding the front line in Uruk,
is the king who returned from his quest
for the herb of immortality.
What does that mean–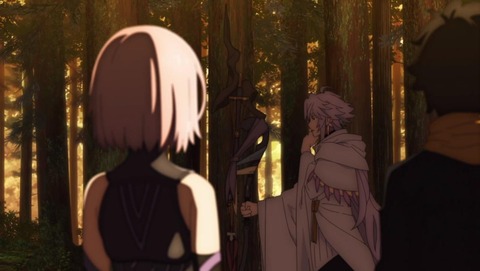 Wait! If so, it doesn't make sense.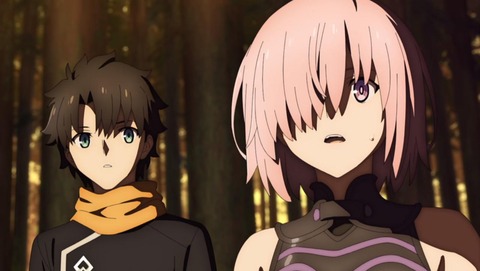 He didn't set out on that quest
until after the death of his friend, Enkidu.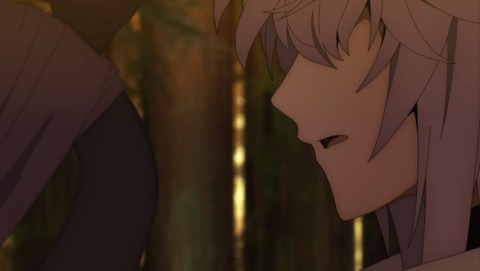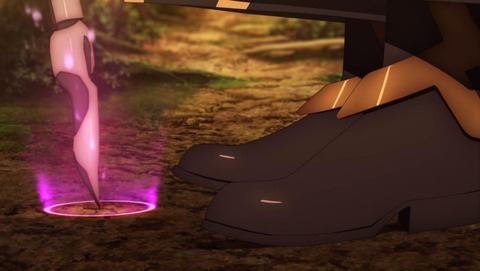 And he's returned from the quest. It means…
…Enkidu should've been dead a long time ago.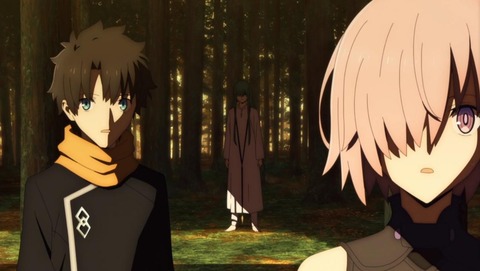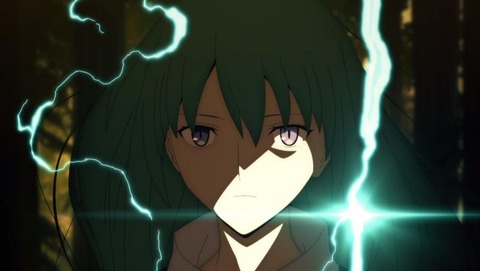 Mash!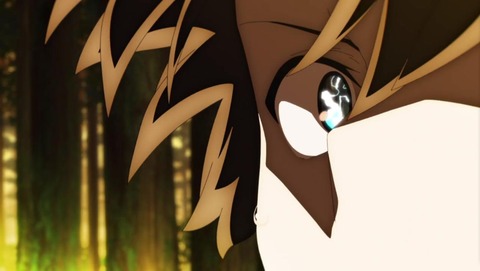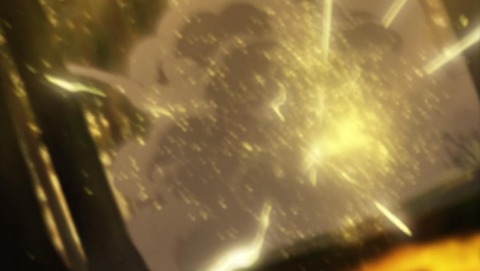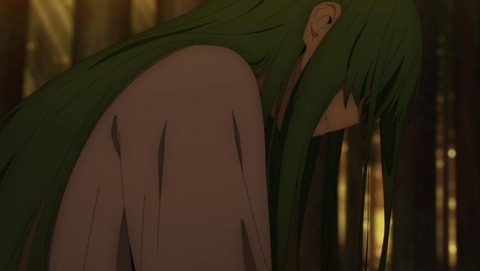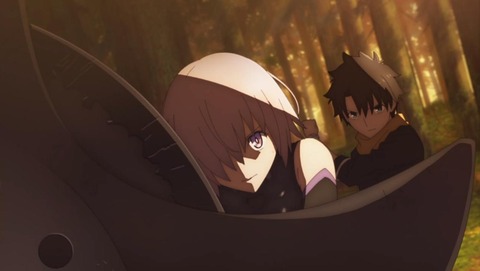 Fujimaru… Ritsuka Fujimaru…
Incompetent fools of Chaldea.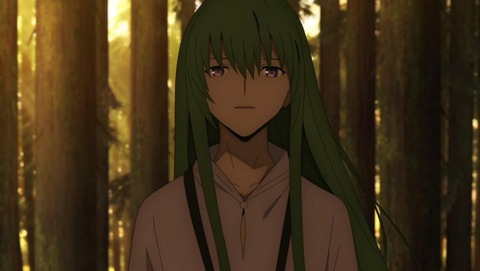 I was so close, though. Just a little more, and I would've seen something so very fun.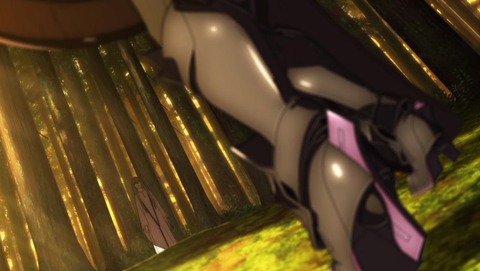 It's useless to try to flee.
You are already doomed.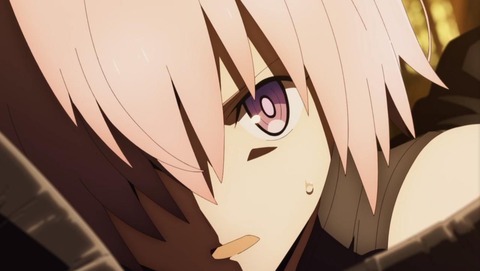 The odds are against the two.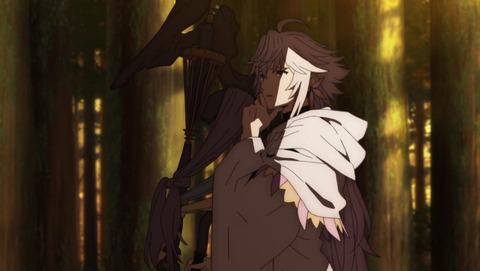 Ana, help them!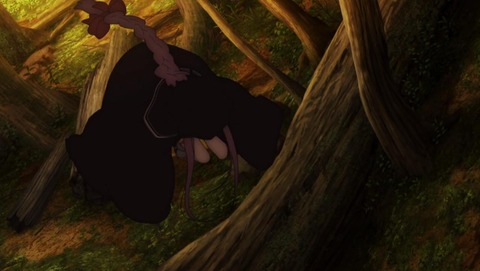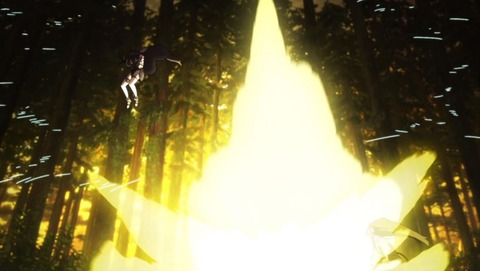 This wasn't part of the deal, but I will protect them.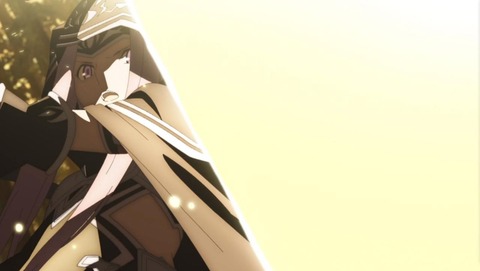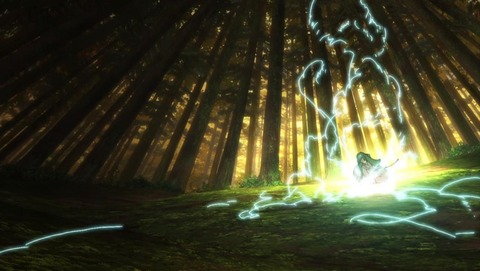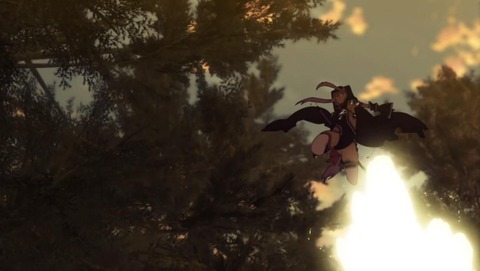 It's useless.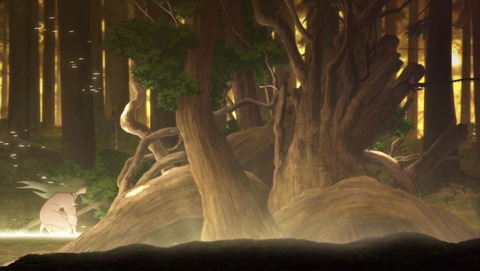 Don't you get it?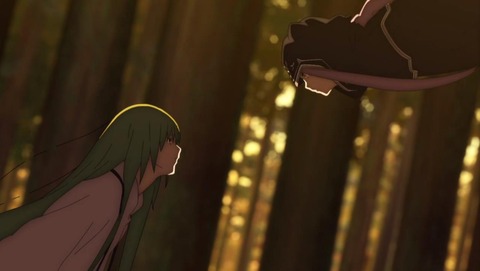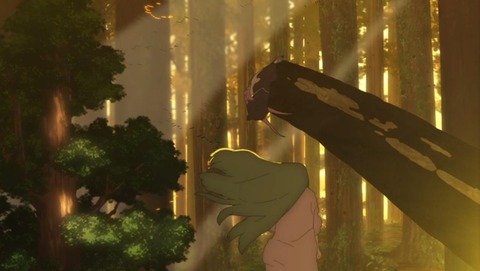 Mash!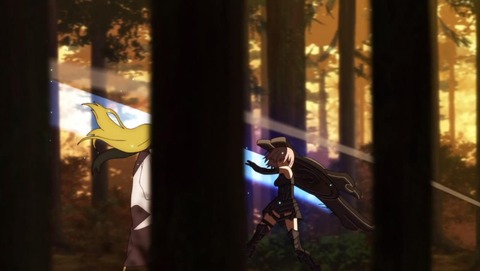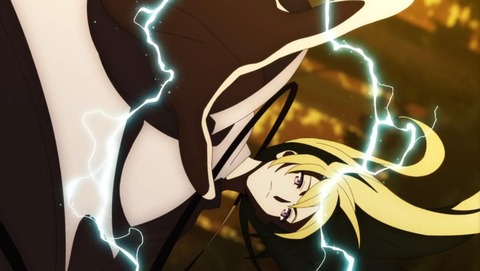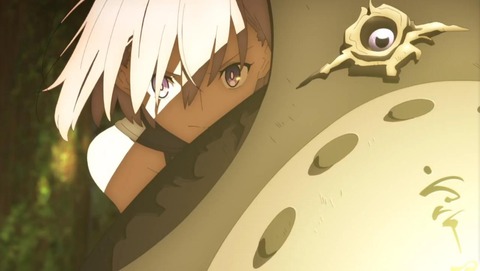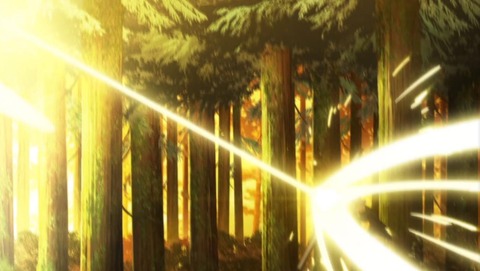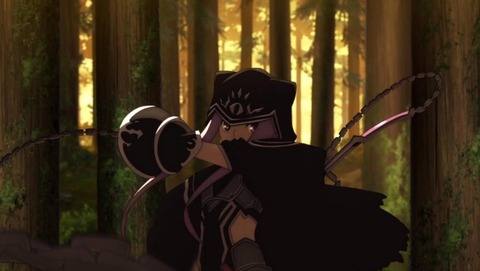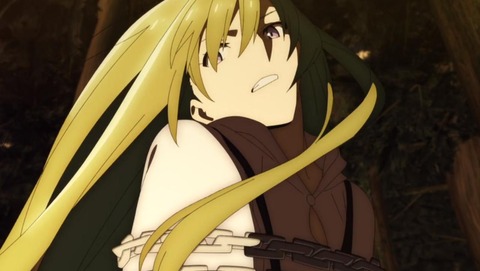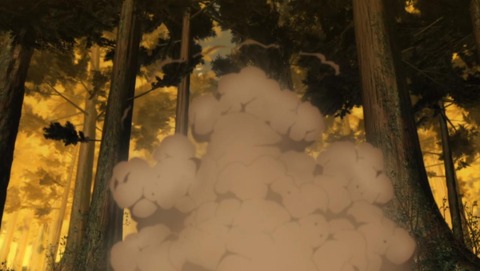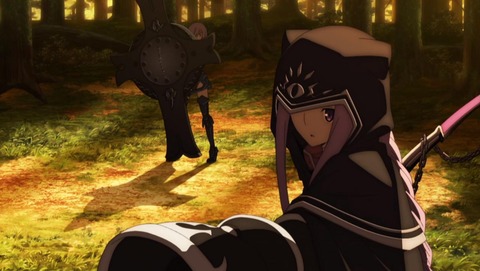 You're using chains, of all weapons, against me? You make me laugh.
Watch out!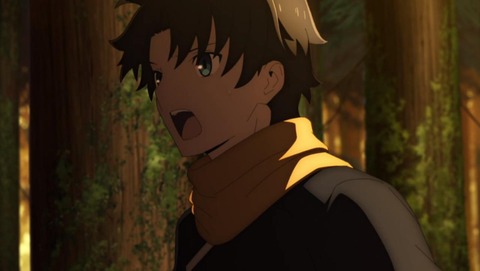 You do make me laugh…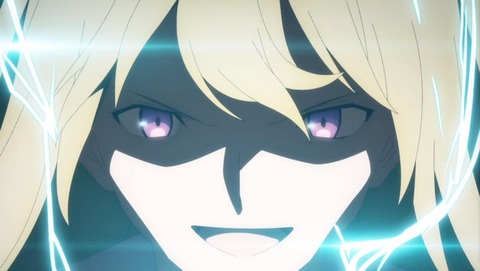 …third-rate Servant!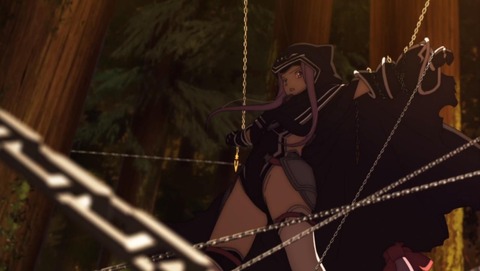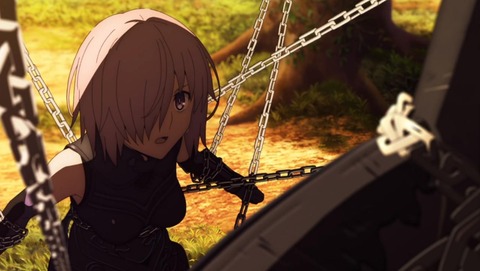 Too pathetic to be taken seriously.
Did you really think such paltry attacks would stand a chance against me?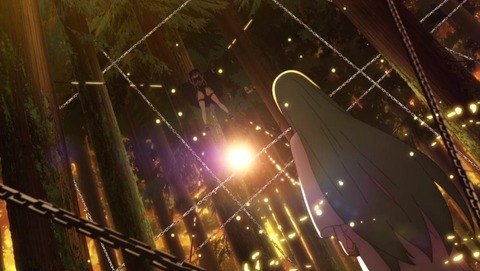 There's no need for me to defeat you.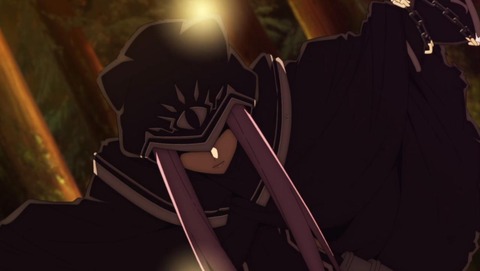 Having a humanlike intelligence
can sometimes backfire on you.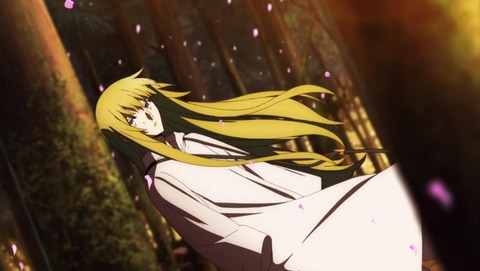 You should take this opportunity
to learn that.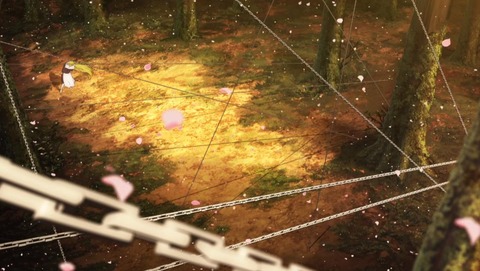 I see…
I've been caught
in an illusory dream halfway through.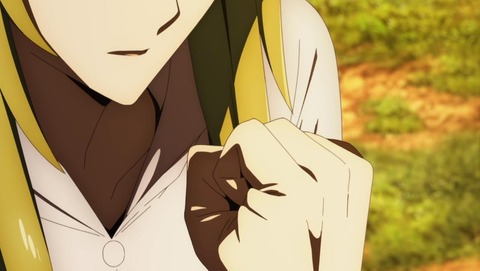 Which means that's the Mage
working for Uruk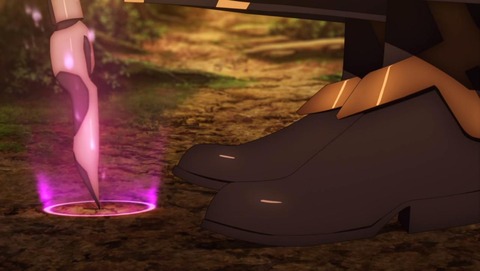 I guess I'll have to withdraw for today.
Besides, I can't leave her alone
for a whole day.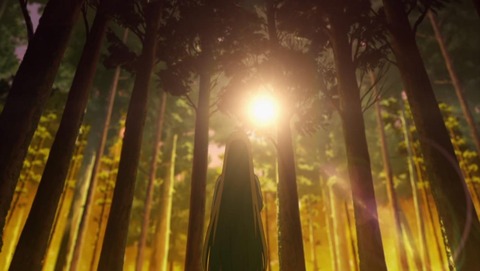 H-Huh?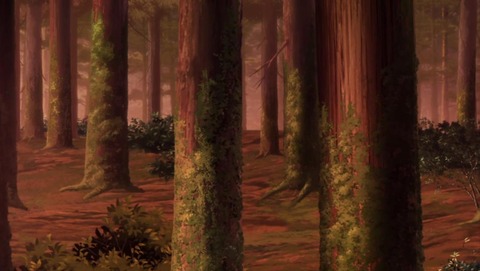 Where's Enkidu?
Wow, that worked out great!
I felt a little guilty because it was
like tricking an innocent child, but we were facing Enkidu.
After all, that boy is working
directly for the King of Mages.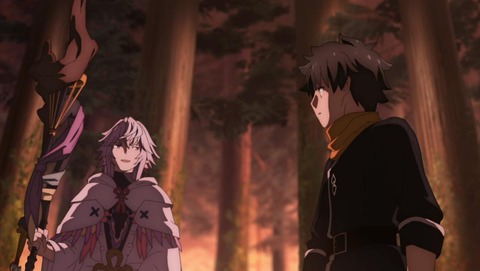 Enkidu's working for the King of Mages?
Was that really Enkidu?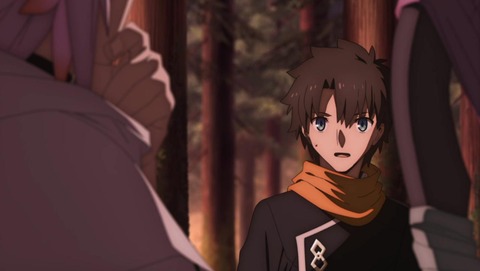 Yes.
That's what he called himself
when he destroyed many fortress cities.
Though, while many Uruks seem
to want to believe he isn't the real thing.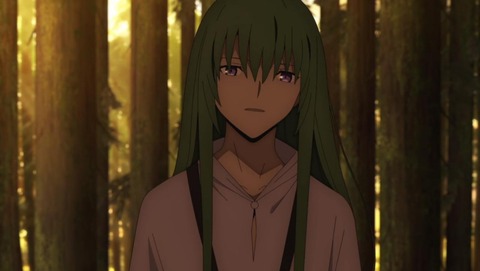 Anyway, all that aside,
let me formally say hello!
I saved you when you were in danger.
Please shower me, your savior,
with your humble words of gratitude!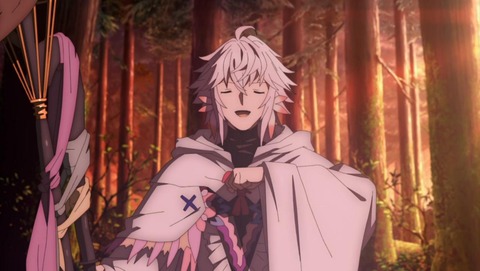 Oh, r-right! Thank you!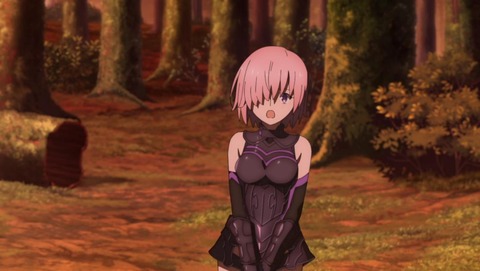 Thank yo–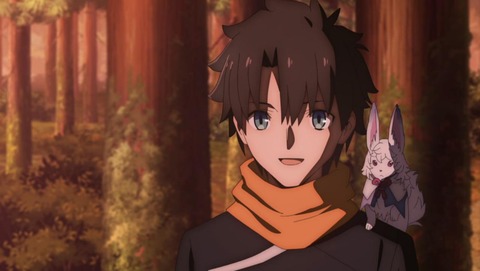 Die, Merlin! Foooouu!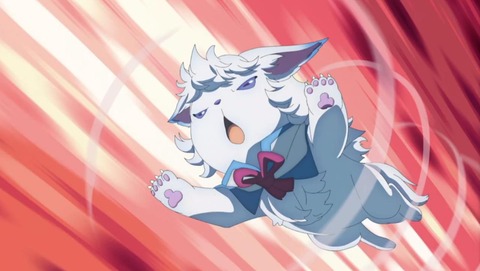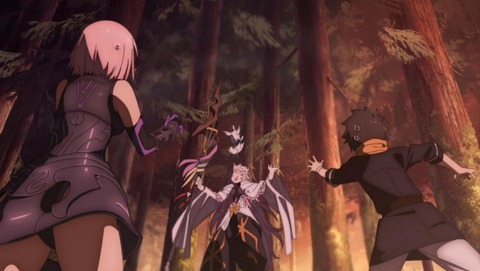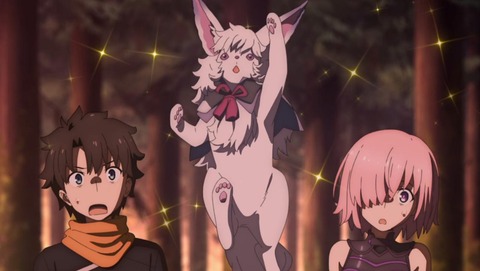 Fou?
Y-Y-You feral beast!
–Th-They're fighting equally.
–Have you forgotten the years
I took care of you?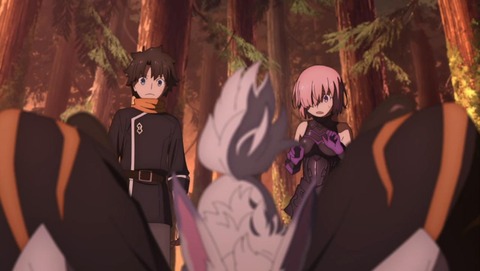 I never should've taken you in,
you wicked beast! Cath Palug!
–How many paw lovers
have you deceived with your cuteness?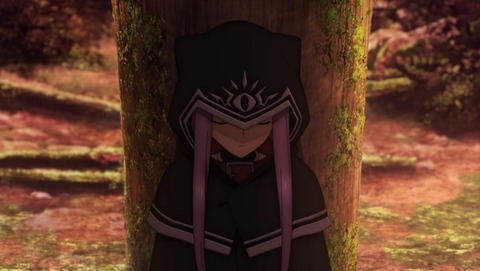 –Merlin,
–How many paw lovers
have you deceived with your cuteness?
please limit your lunacy
to when you're alone at night.
Oh, good work, Ana! You saved me once again.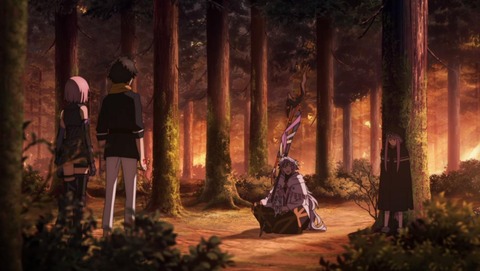 This battle was not part of our contract.
Be sorry instead of thanking me.
That's harsh.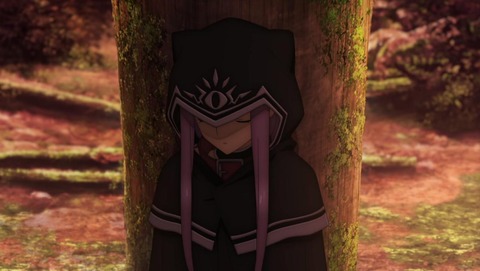 Now, we should introduce ourselves.
I am Merlin. This girl is Ana.
We're actually Servants.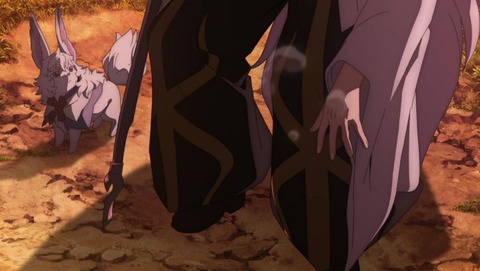 You can call me
"Big Brother Merlin."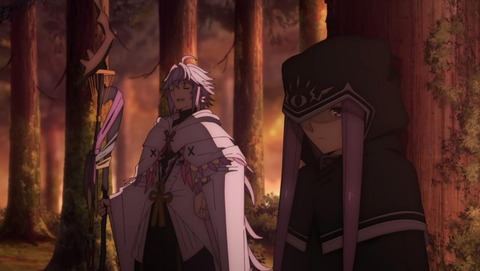 What about you, Ana?
What do you want them to call you?
–Wa–
–It doesn't matter. Ana is fine.
–It doesn't matter. Ana is fine.
Hold…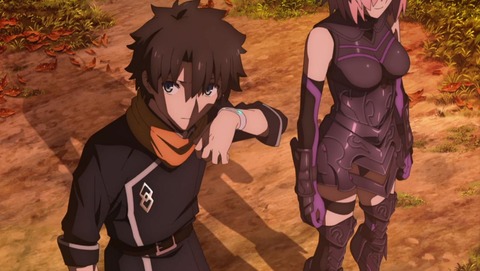 Hold it!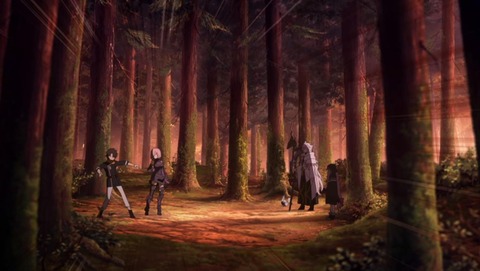 Did you say "Merlin"?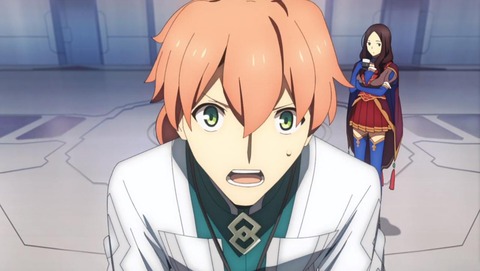 The great Mage of the Isle of Britain,
born of a human and an incubus!
He guided the Altria Pendragon
to the throne and served as court mage!
One of the world's greatest kingmakers
and the world's biggest scoundrel!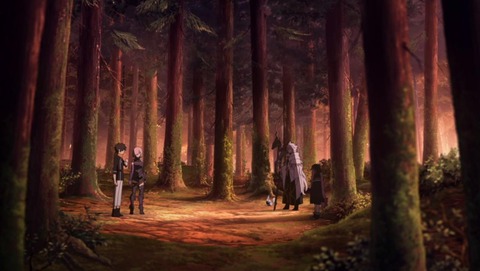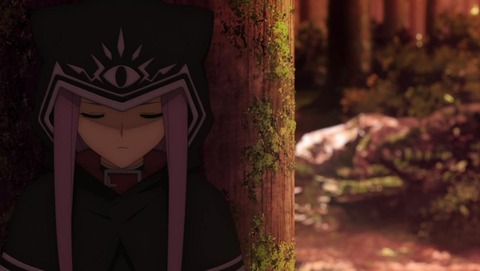 And as a Servant?
The Grand Mage who shouldn't be able
to die until the end of the world?
Doctor…
He sounds pretty enthusiastic.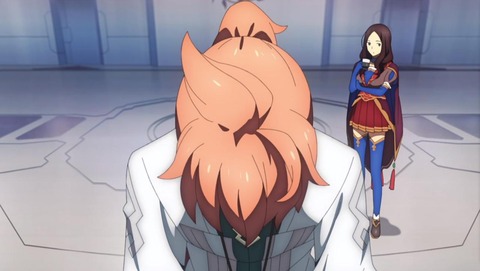 Thank you for a grand introduction
as expected, Romani Archaman.
Well actually,
I only have the right
to be given the Grand title.
I'm all but a normal Caster.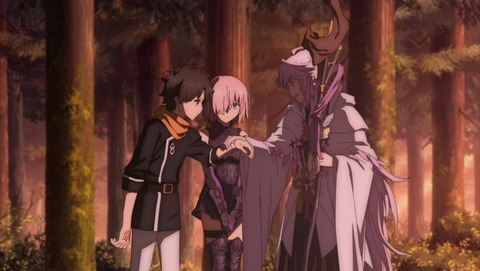 That's impossible!
Liar! If you're the real deal,
show us your true form!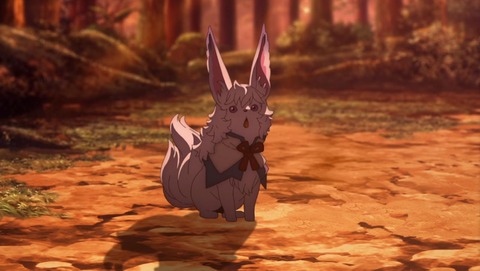 What's gotten into Doctor?
It's probably because of discrepancies
in the legends about him.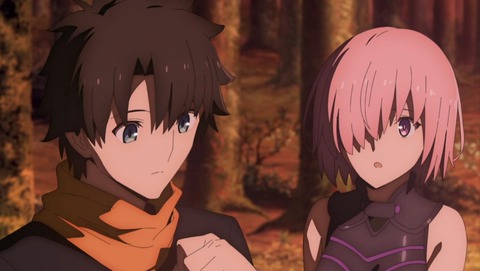 Merlin the Mage built a tower
in the utopia of Avalon,
and watches over the world
from there, never dying.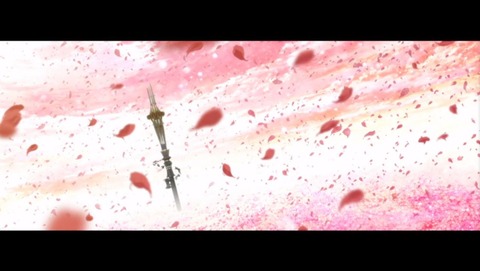 Therefore…
No one who's alive can become
a Heroic Spirit, huh?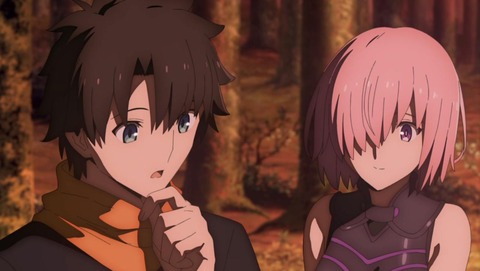 That's right.
First off, in terms of combat,
he's completely useless!
All Casters with the potential to be
a Grand Caster are powerful clairvoyants.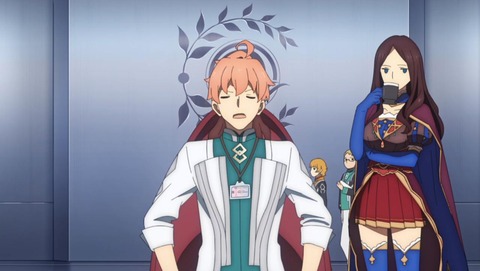 Solomon's eyes, for instance,
can see the past and future.
King Gilgamesh can see the future.
But that scoundrel in front of you
is the worst of them!
He can see everything in the present,
but it's basically magic telescope!
He's nothing more
than a simply useful guy…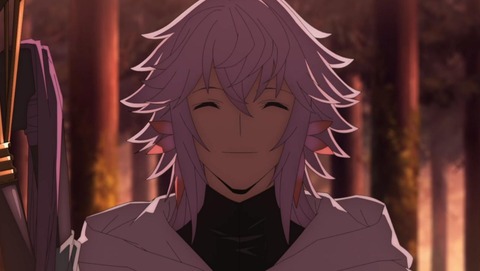 Um, that's plenty amazing, isn't it?
Doctor?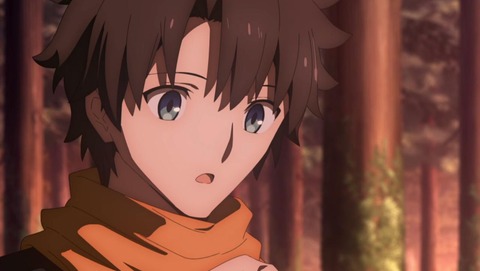 Hi! Sorry for butting in!
First, thank you, Merlin.
You helped them get out of danger.
That was a little service.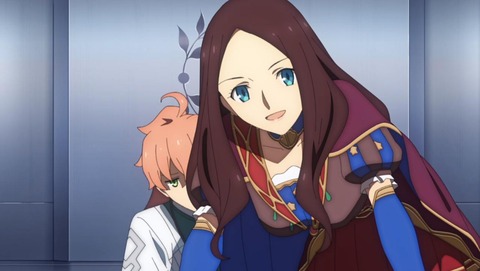 But it still doesn't make sense
that you're a Heroic Spirit.
You're still in Avalon, right?
I can tell you just the method.
This Singularity manifested in an age
that predates my appearance on Earth.
In other words,
my body doesn't exist here.
Which means that in this world, it could
theoretically be said that you are dead.
So, you used that fact
to make yourself a Servant?
Something like that.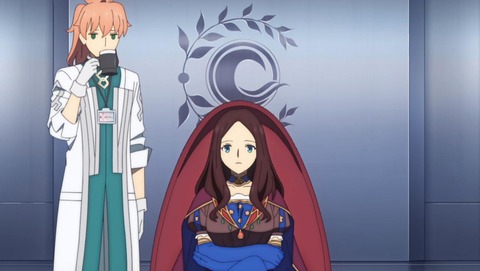 Also because I was called forth
by a strong summoner.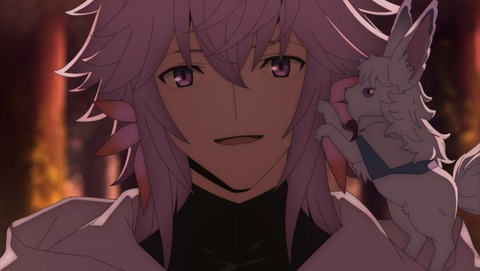 Is there a Master in this era
besides Senpai?
Yes, of course.
I was summoned by him,
and I now serve as his court mage.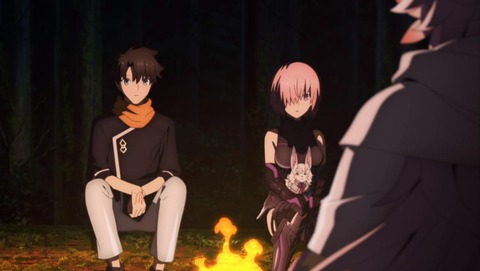 On the other hand, the influence
of the Grail summoned Ana.
She's a Rogue Servant.
That is, she has no Master.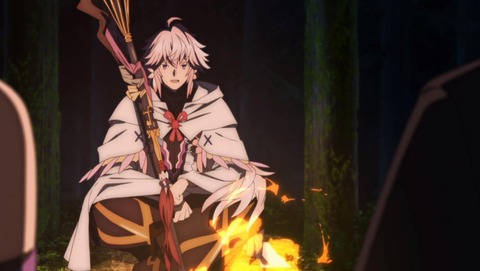 I met Merlin two days ago.
We made a contract to achieve our goals,
but I was deceived.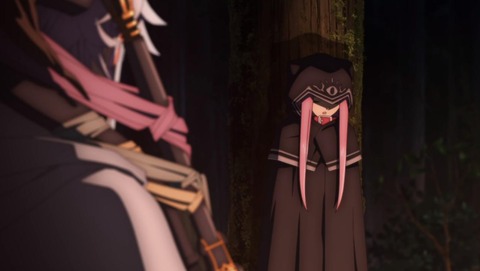 Merlin is the embodiment of every kind
of dishonesty, to say the least.
Stop it! Don't tell them
the truth straight up!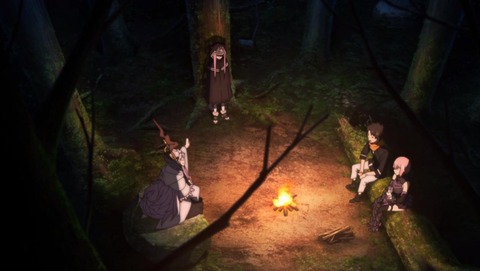 I see. Romani, give it up.
That's the real Merlin.
My stomach hurts now.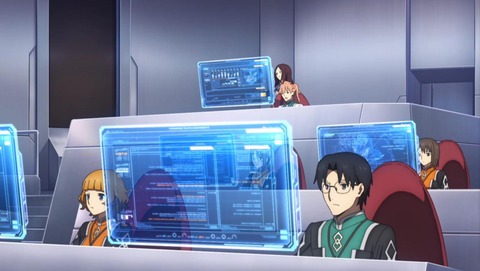 Did you manifest
to work with Chaldea, Merlin?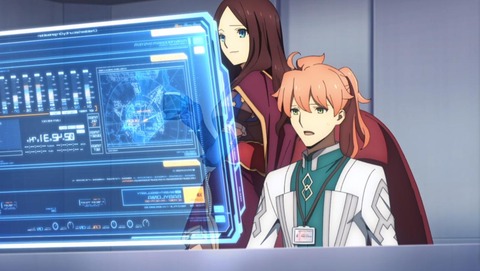 Of course.
My only pastime in life
is watching the present.
If the present is lost,
I'll be no more than a lonely man
staring at the Garden in my tower.
Besides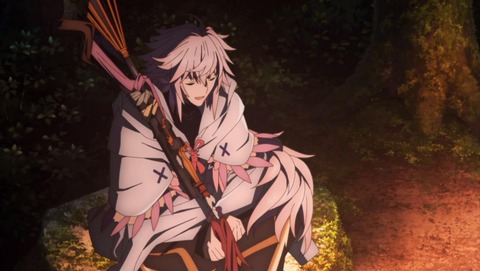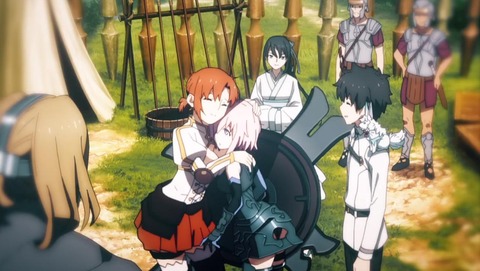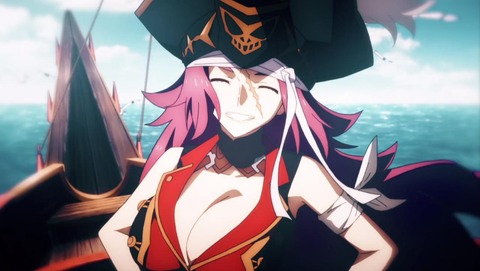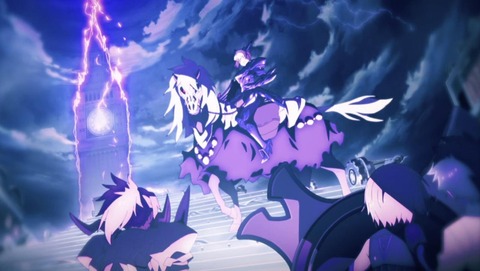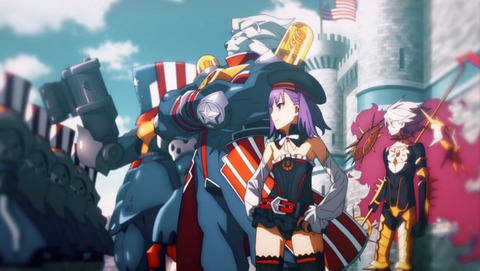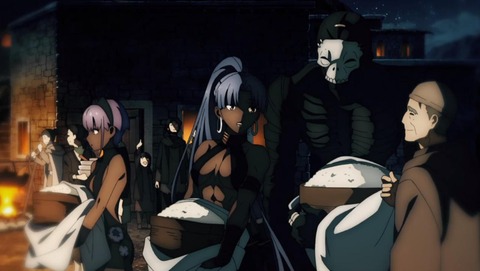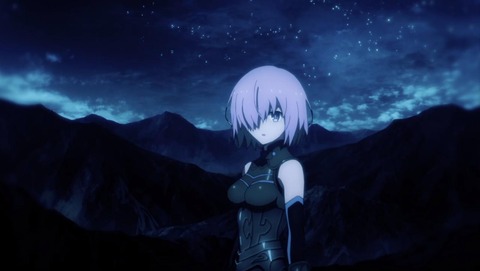 …I've been…
…watching your whole fight
on the edge of my seat, Fujimaru.
I don't think it's fair to not let me
be part of your group now, do you?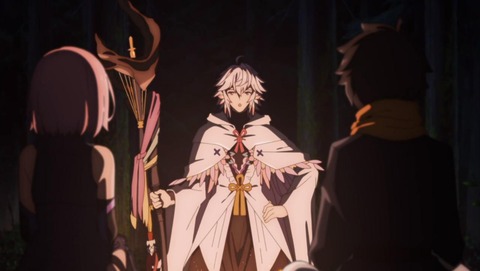 Though, I totally understand I'm a threat
because I'm a Grand Caster.
In the end, all other Caster-class Servants
will realize they can't beat me
and get shuffled off to the backup group!
Well, team, let's head to Uruk at daybreak.
When you meet the king, it should
become clear what you're meant to do.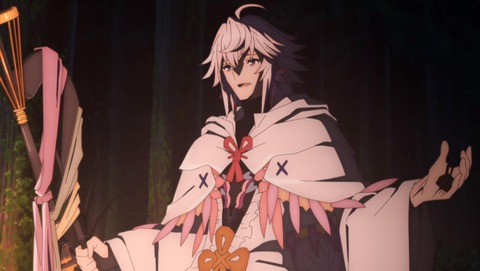 Yeah. It's good
being with you, Merlin.
It is nice to be with you.
Then, it's settled.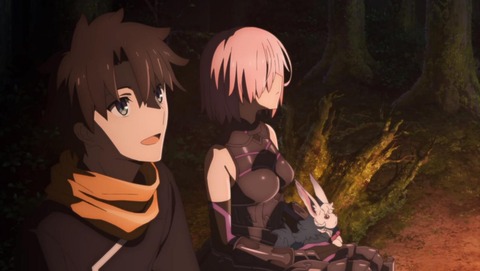 What about you, Ana?
Will you come with us?
Going to a human settlement…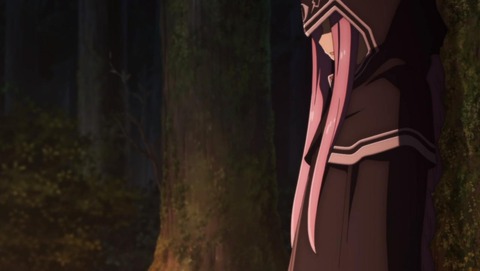 Please, Ana.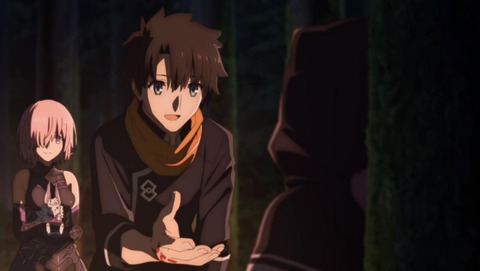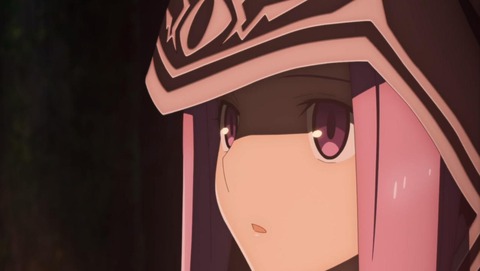 No handshake please.
Don't come close to me.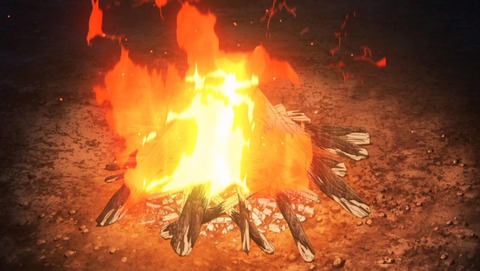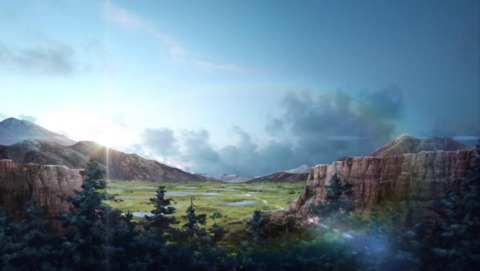 We're finally understanding
the situation here, Senpai.
Yep. With the rise of the Three Goddess Alliance,
the Sumerian city-states
have been dealt a devastating blow.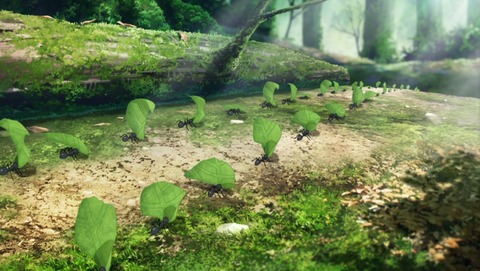 That's why people have evacuated to Uruk.
Yes. The Demonic Beasts' invasion up north
is the most serious issue at hand,
as they're currently the major force
wiping out humanity.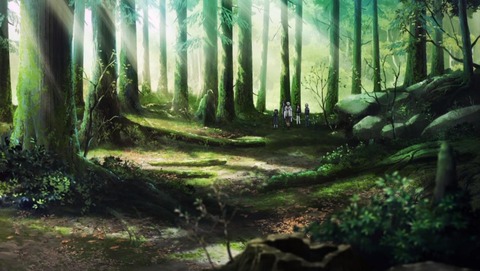 In response, Uruk's king
has constructed a great fortress.
That is the Demonic Beast Front: Babylonia.
It's the very last fort
to protect the Mesopotamian world.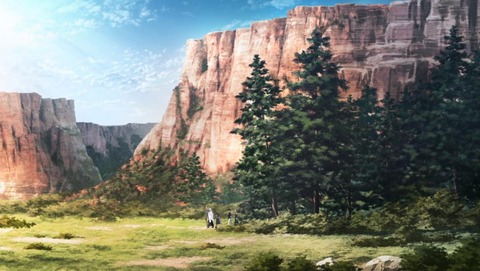 If the Demonic Beasts bring down Uruk,
human history is finished right there.
Therefore, what you need to do is…
…search for the Holy Grail that the King of
Mages sent to this era and retrieve it, and…
Take down the Three Goddess Alliance.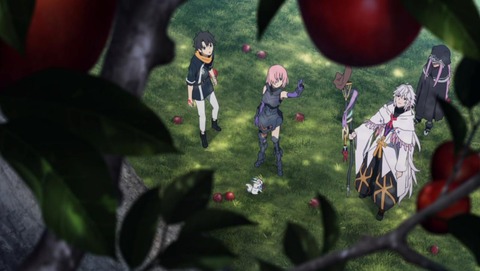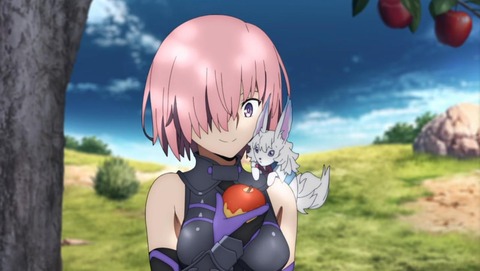 Yes.
Retrieving the Holy Grail should give us
an idea about the plot of the King of Mages.
But if we leave
the Three Goddess Alliance as is,
the Foundation of Humanity
can't be restored.
In any case, nothing starts until we arrive at Uruk.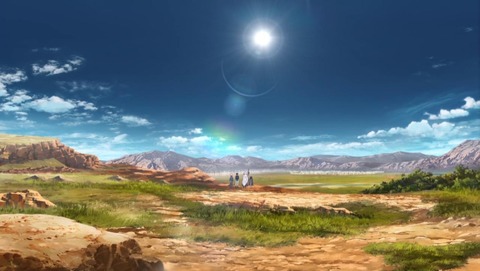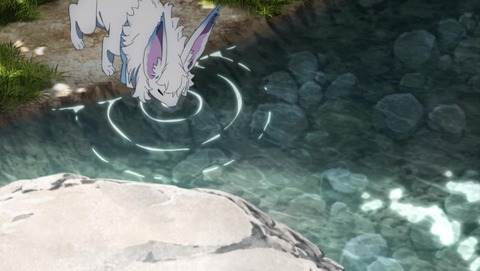 Is the one ruling over Uruk
that King Gilgamesh?
Yes, the most tyrannical
of all ancient kings.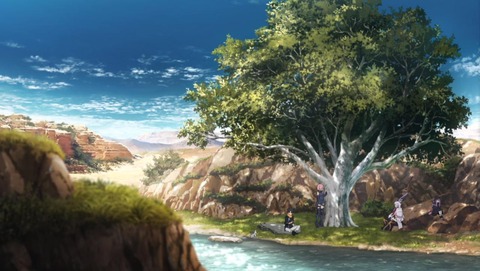 Is that so?
He severed his ties with the gods,
saying that they're arrogant.
And he claims all beautiful women
and treasures in the world as his own.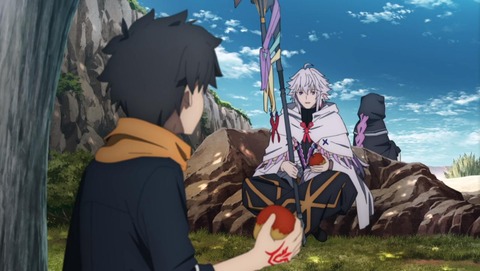 He will kill you regardless of agreeing
or disagreeing with his opinion!
I-Isn't he just irrational
and unreasonable?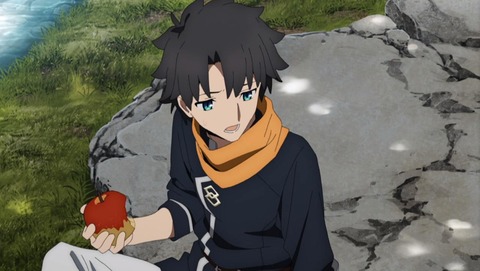 Gilgamesh, the King of Heroes.
He was a hero born of god and human.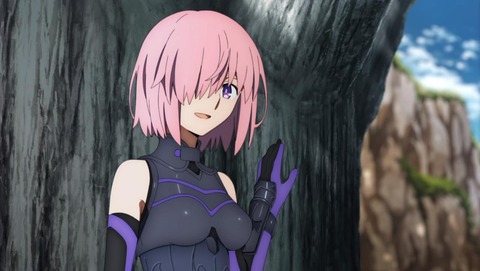 In his youth, he was fond of people
while also being a sage grounded in reason,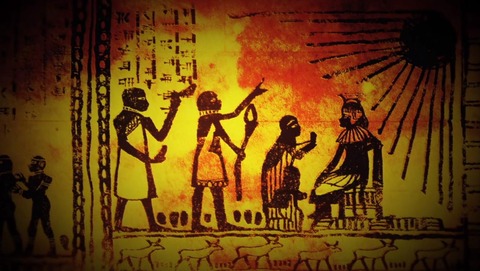 but he became the complete opposite
in his adolescence.
He turned into an out-of-control tyrant.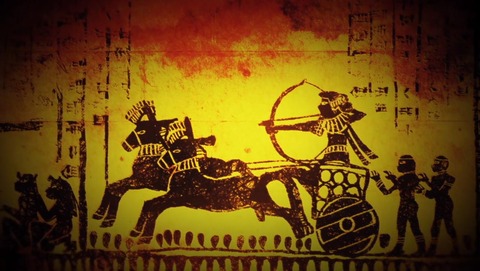 To admonish him, the gods created the being
that appeared before us, Enkidu.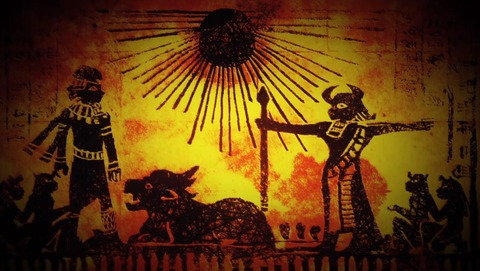 But as fate would have it…
The two became best friends.
Enkidu…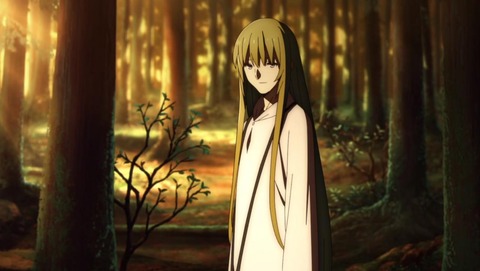 Well, I'll tell you about their history later.
Basically, someone bragging about possessing
the originals of all the Noble Phantasms.
An extremely arrogant
and cold-blooded tyrant.
Just remember that is Gilgamesh,
the King of Heroes.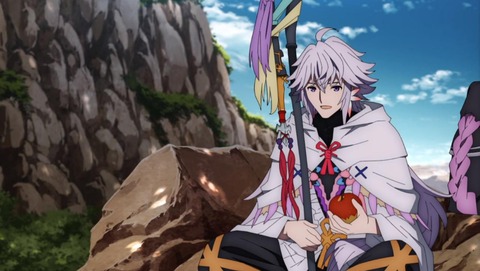 L-Let's get some spirit into this!
Yes!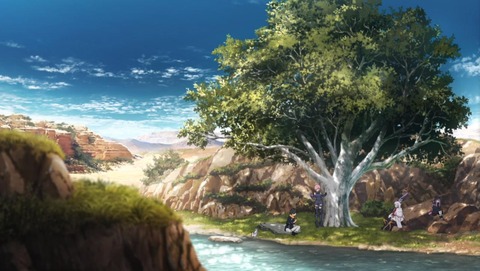 That looks like an inspection checkpoint.
Would it be better if we sneaked through?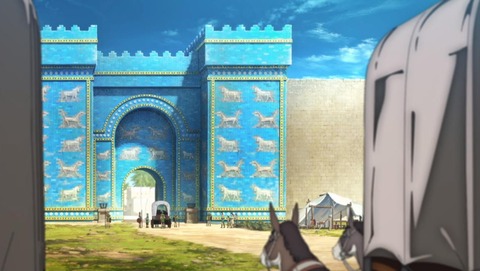 Based on my experience, any quarrel here
would escalate into a battle.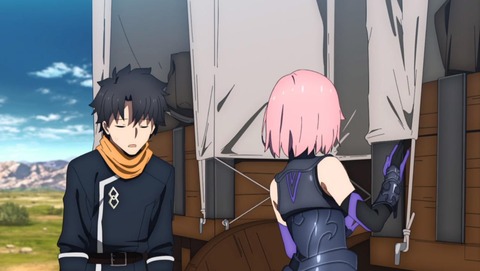 You over there!
If you stray from the road,
you'll be cursed by the Ritual Sect!
Uruk is surrounded by a ritual
warding the Demonic Beasts,
but it seems to have some effects
on humans, as well.
Okay! Thank you for the warning!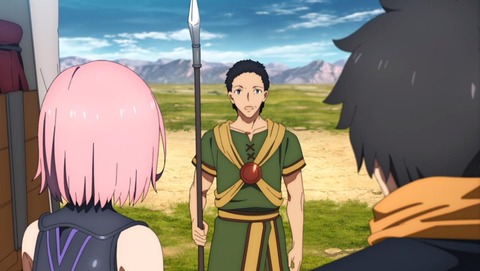 Sure.
Are you refugees from Ur?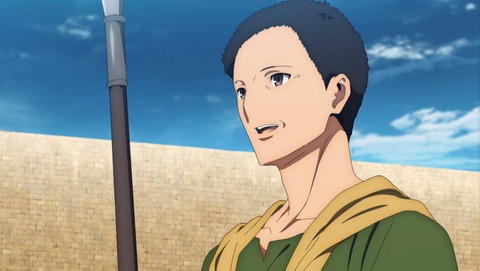 No, they're refugees from Girsu.
As for myself, I engage in business.
With the Ritual Sect's permission.
I'd like to evacuate them.
Are there any procedures I need to follow?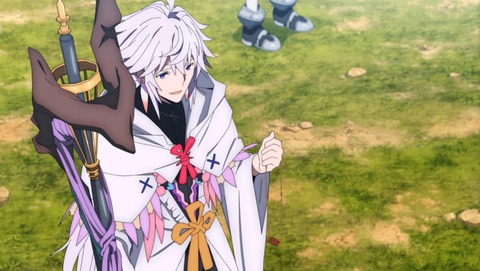 This is the sigil of Lady Siduri.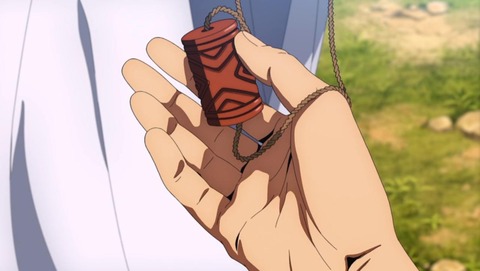 You must be tired from your long trip!
Welcome to the city of Uruk!
Yes! Thank you very much!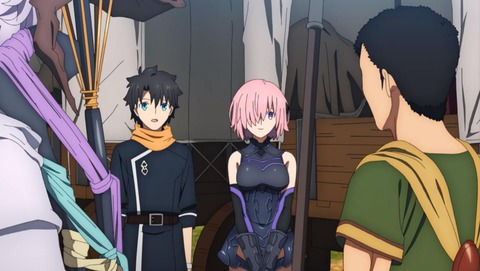 You in the black hood there…
What is it?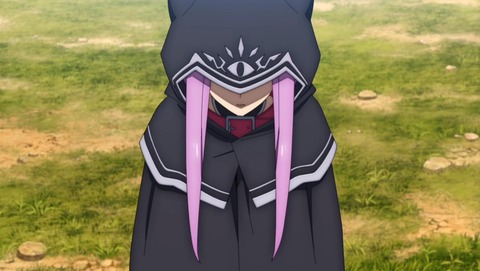 Yep.
I'm impressed you managed to walk
all the way here with your small build.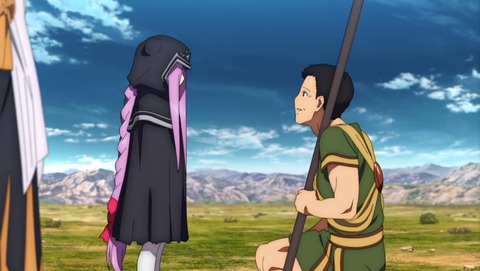 Take this if you'd like.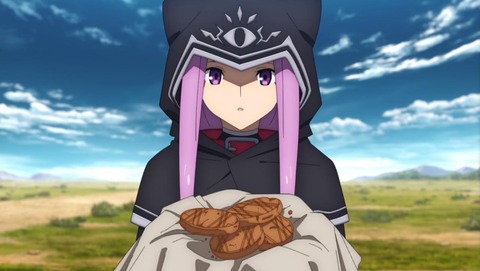 They're sweets my daughter
gave me as an afternoon snack.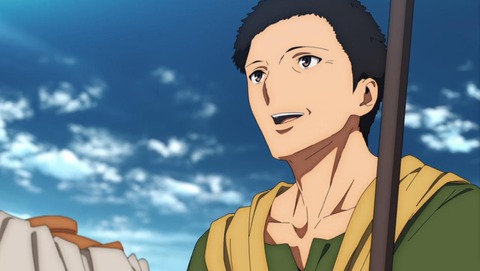 B-But…Um…I am, um…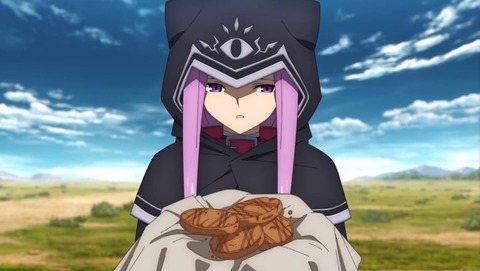 Ana! Why don't you accept his kind offer?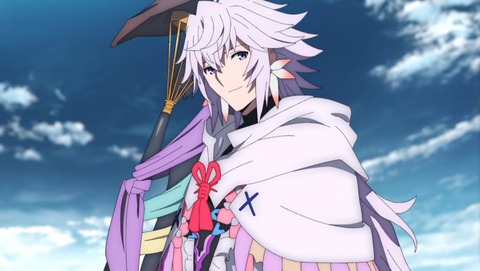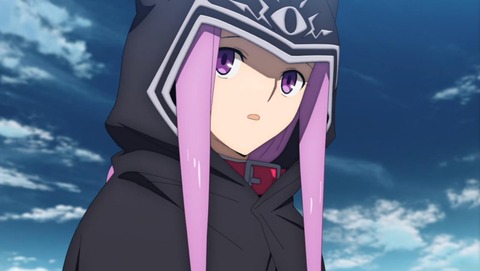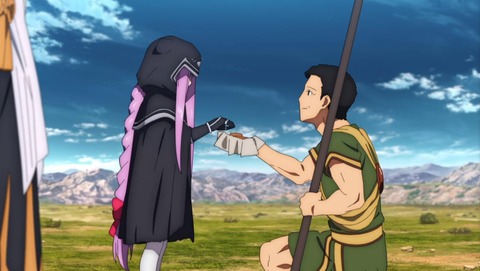 Thank you very much.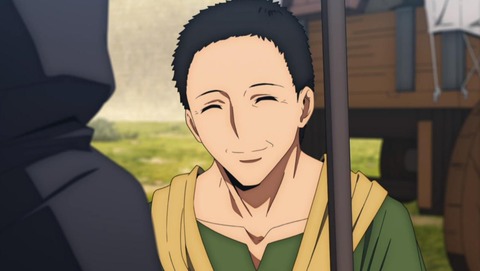 I hope we meet again alive!
We are fighting to survive,
and we spare no efforts if it's for the cause.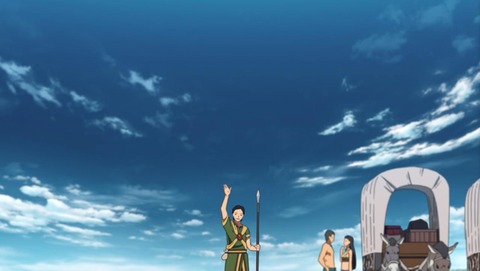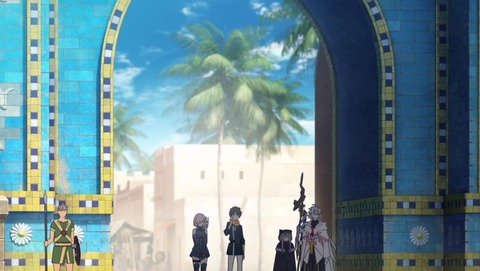 Now, let's get going.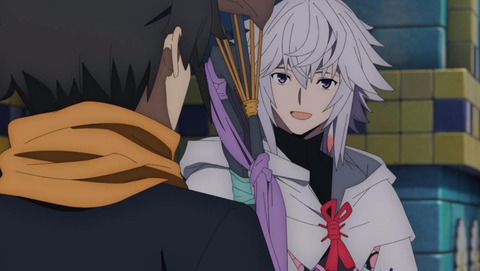 This is Uruk today…
Mankind's oldest fortress city.
–Amazing!
–Amazing!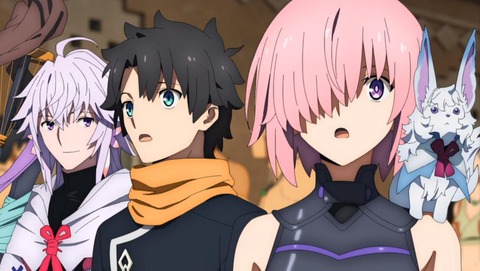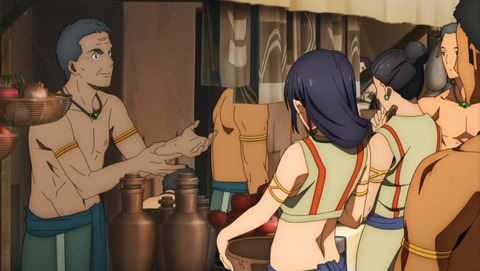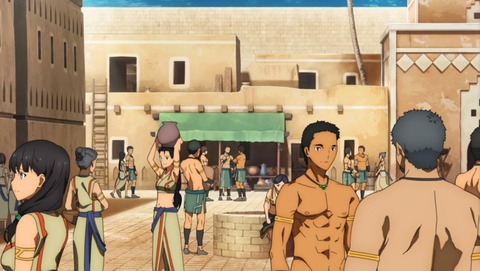 Times may be dire,
but the city remains lively, right?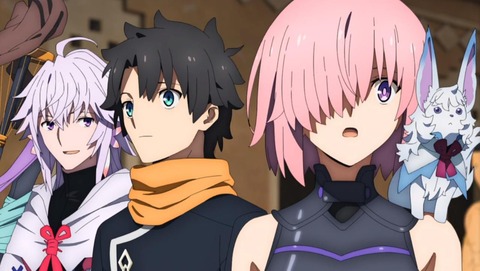 Yeah.
I imagined all sorts of things
when I heard "ancient city,"
but this is beyond everything I imagined!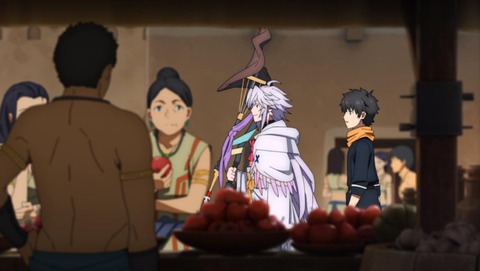 Yes! This is a fighting city so perfect
that it would even work today!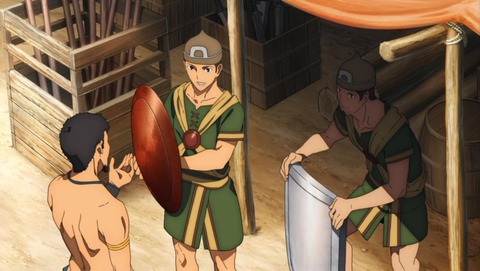 And everyone is smiling,
and they are so lively!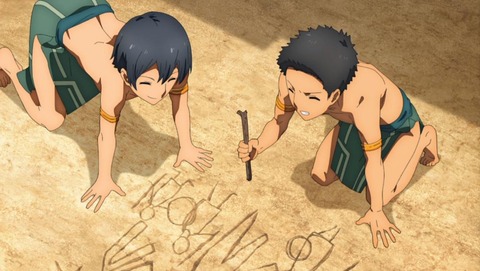 Sumerians started showing up
in history around 4000 B.C.
But their civilization
was quite elaborate.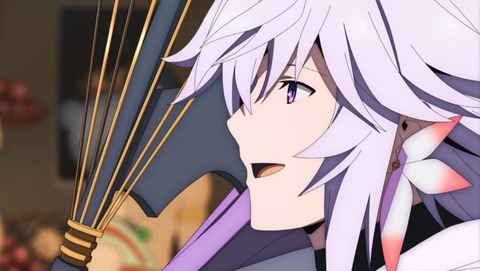 It began when people abandoned
a village-based society
and formed city-states housing
tens of thousands of people
by pioneering crop production boosts
through irrigated farming.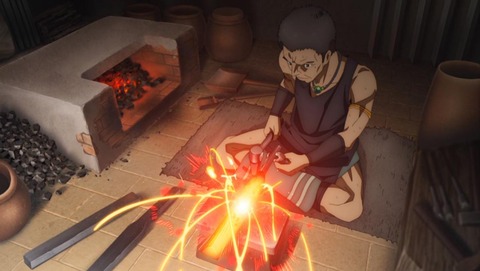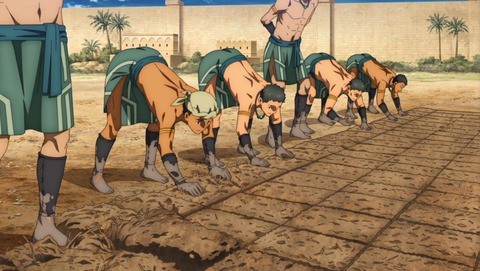 Of course, with a country that big,
the invention of writing and the implementation
of higher education were only a matter of time.
The fertile lands created quality mud
which the Sumerians kneaded to make clay.
That, in turn, was used
to build many fortresses.
That is Mesopotamia, the land
of mud, clay, wheat and sheep.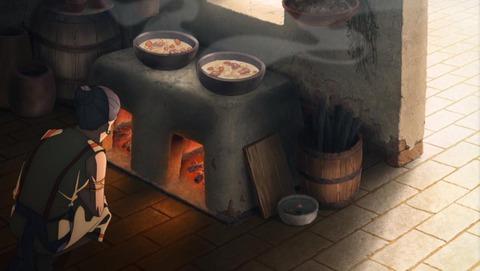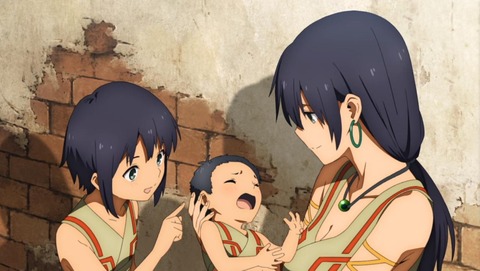 Well, we'll save a tour of the city for later.
Let's head over to the ziggurat.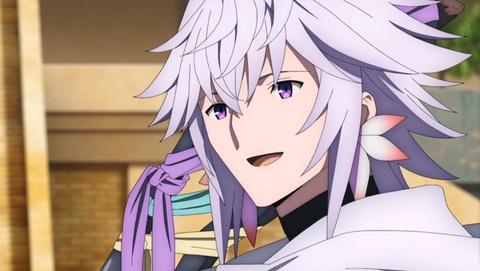 The ziggurat?
A shrine and altar for the Mesopotamians.
Yeah.
We're finally meeting King Gilgamesh.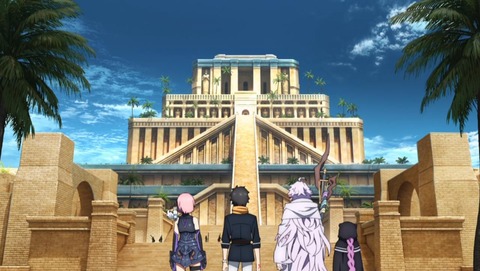 That is all I have to report, sir!
The newer the information
about the war, the better!
Keep me updated.
Yes, sir! We'll shift to bringing clay tablets
from the secretary every hour!
Good. Next.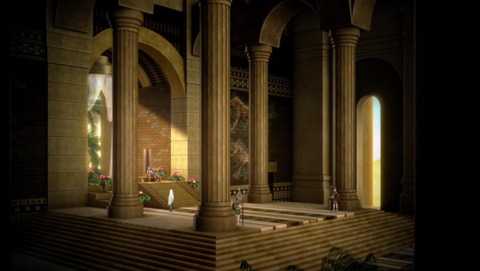 The shipments from the city of Eresh
are being delayed, huh?
Send 20 men from the eastern barracks
to clear the Demonic Beasts.
Temun can take command.
It's his home. He knows it well.
Yes, sir!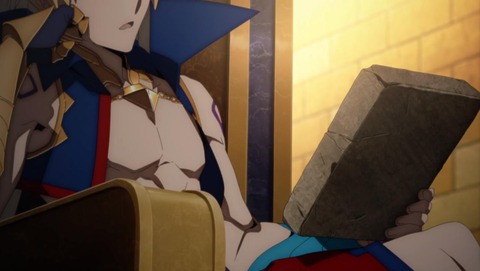 By the way, I heard
that Tabado's daughter is giving birth.
Send her a sacred prostitute to aid her,
along with some healthy fruits.
Yes. I will arrange as such right away.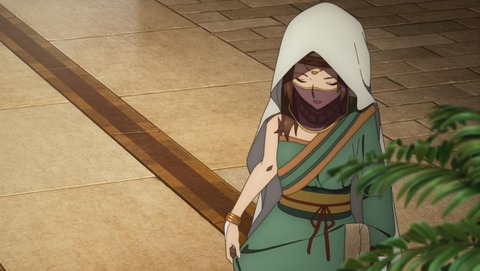 And pull Tabado off the Northern Wall,
and give him three days' rest.
His grandson's face will give him courage.
Is this the report from the astrologers?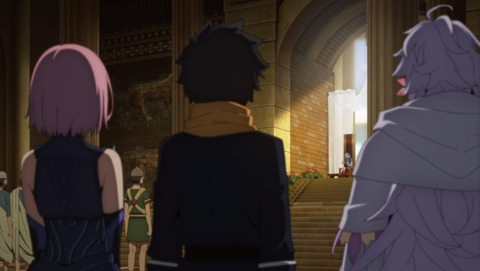 Somehow, I had the image
he'd be a lot more terrible of a king,
but he's not that bad?
But it doesn't seem like
we'll be able to get a word in.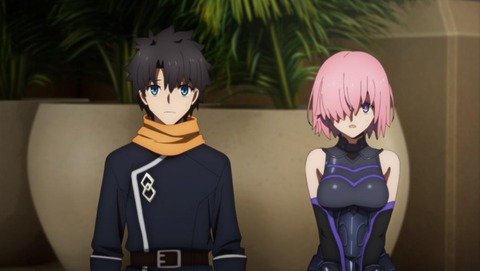 No, we need to work up
the courage to talk to him!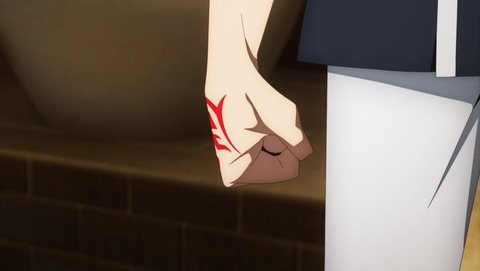 That's right.
You shouldn't wait for the king
to have a spare moment.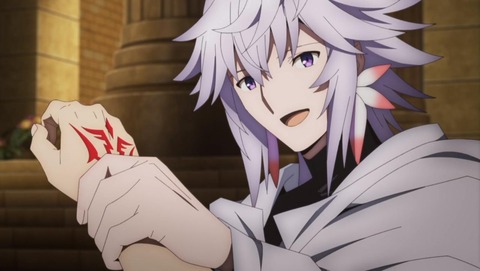 King Gilgamesh!
I, Merlin, Mage extraordinaire,
have brought guests! You busy?
Yeah, I can see that, so don't worry!
Merlin!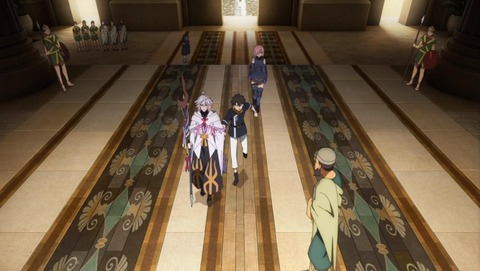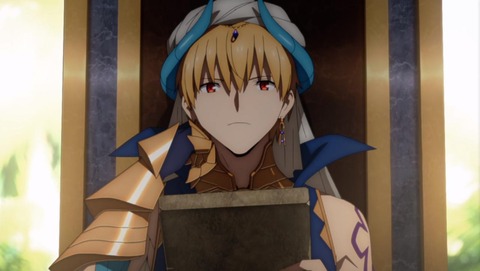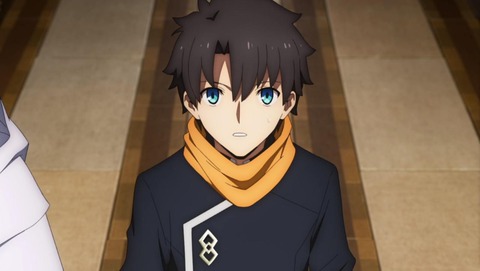 So, you've returned, Merlin the Mage.
Welcome.
The king is happy to see you.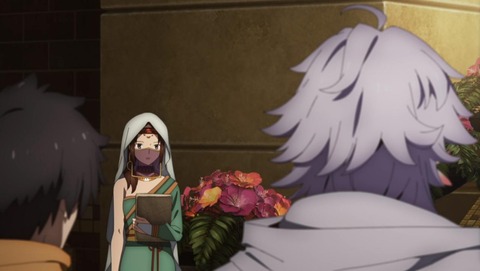 And how did it go?
Did you bring back the Tablet of Destinies?
No, I didn't have any luck this time, either.
It's not in the western forest.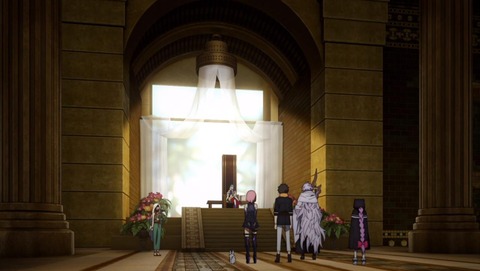 Jeez.
If only you remembered
where you left it, Your Majesty,
I wouldn't have to work this hard.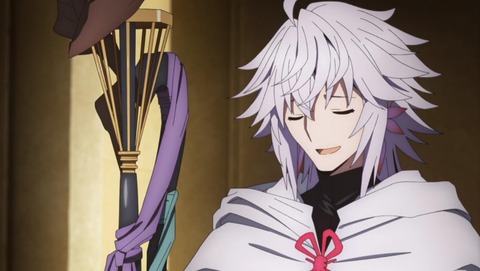 Silence. Know your place, Mage.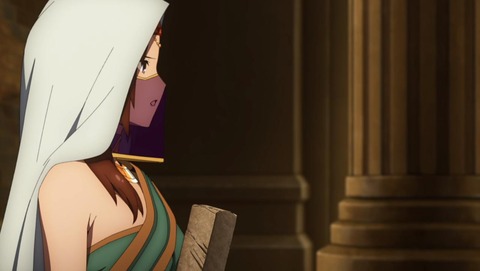 More importantly, who are those people?
They don't look like Uruks.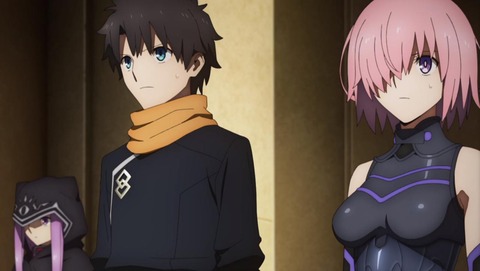 It's fine. I understand the situation.
You may go, Siduri.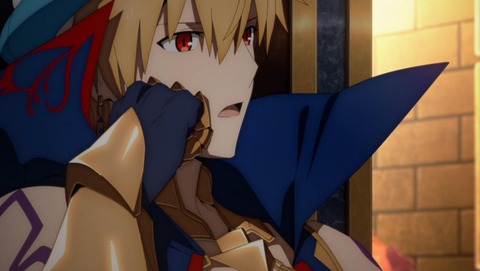 King Gilgamesh? Don't tell me…
Just as you suspected,
I'm going to make a mess of the throne!
I'm busy!
Too busy to exchange words with you
to get to know you.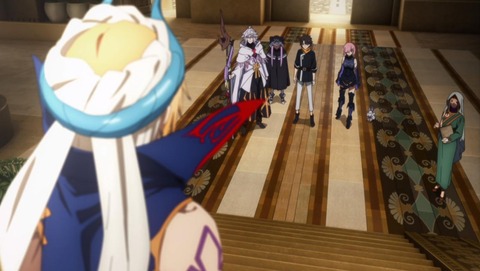 Thus, I shall examine your genuineness…through battle!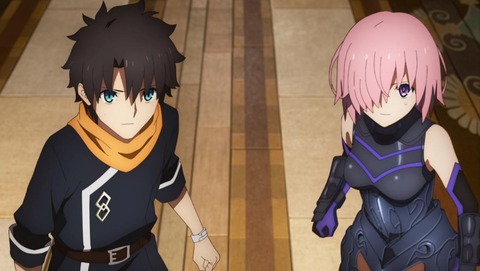 Prepare yourselves,
Mages of the Observatory!